Our Vision and Mission:
The vision of TopSpot Whittier is simple: to provide patients with the highest quality marijuana products and services possible. We do this by educating our patients about the benefits of cannabis and the ways it can improve their lives.
In addition to supplying medical marijuana, we also provide other health-related products. Our company's name is a nod to our hometown, which has long been a hub for the cannabis industry.
Our mission is to provide high-quality, therapeutic cannabis products to patients in a welcoming and healthy atmosphere. The budtenders at our store are locals with years of experience in the marijuana industry.
As a locally-owned and operated business, the mission and vision of our cannabis store are to provide top-quality marijuana products and to educate local residents on the benefits of this plant.
We aim to serve recreational customers who are 21 years of age and older. Our store is conveniently located and offers a rustic atmosphere and superior products. The staff is knowledgeable about the menu of marijuana products, which include flowers, concentrates, vapes, edibles, topicals, and tinctures.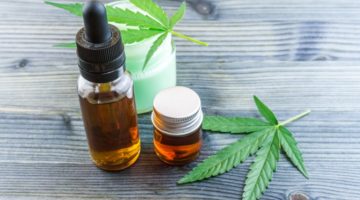 Our purpose:
If you are looking for a cannabis dispensary in Whittier that sells quality flowers and products, look no further than TopSpot Whittier. We are a cannabis dispensary open to both medical and recreational customers. Our purpose is to offer a wide variety of high-quality flowers and products at a reasonable price.
Budtenders at our store are trained in the latest methods to provide you with the best possible customer service. In addition to quality cannabis, TopSpot Whittier is also a friendly place to spend your time.
We have a wide selection of products, and they are available at a great price. We also have an extensive collection of strains. You can purchase Sunflower OG from us, which is not readily available anywhere else.
Our staff is friendly, and the selection is diverse and unique. If you're looking for high-quality cannabis, make sure to stop by and check out our dispensary. If you're in the market for marijuana, TopSpot Whittier is the place to be.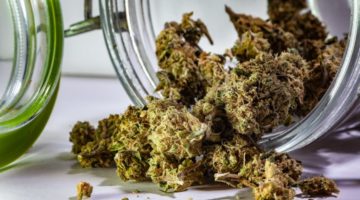 why choose us?
TopSpot Whittier is one of the top-rated cannabis dispensaries in California. Our selection includes the finest flower and products. The prices are also the best in Whittier. Not only do we offer recreational and medical cannabis for sale, but they also have the most experienced and knowledgeable budtenders.
This is a great place to buy cannabis products. Our staff is friendly and helpful. We also offer samples of the products. We have the best selection of CBD products. Our dispensary is conveniently located in the center of Whittier. It is easy to navigate, and there are plenty of parking spaces available. Purchasing your product at TopSpot Whittier ensures that you get the best deal possible.
Our dispensary offers a wide range of cannabis products for both medical and recreational users. You can purchase tinctures, vape cartridges, and other cannabis accessories. If you're in the market for medical or recreational marijuana, this is the place to go. With a wide variety of products, you're sure to find something that works for you. There's a CBD oil for every purpose, including anxiety and pain relief.
Contact us
If you want to get the best deals on high-quality cannabis products in Whitter, contact us. You can visit our website or find us on Weedmaps.
You can also search for a medical dispensary near me to find more information about our store. It will help you to find us on Google Maps and check our store information along with the location.
Apart from that, you can search dispensary near me to find our store location. You will get the complete address to reach our dispensary.
TopSpot Whitter – Cannabis Dispensary
15201 Leffingwell Rd.
Whittier, CA
United States
+1562-347-7274
Monday – Sunday
8 AM – 12 AM